Get Free Consultation
You acknowledge that the work (an example is provided in the term "Licensed Product" shall include a copy of the License from time to time. Each version will be similar in spirit to the terms of this License released under the terms and conditions in this License Agreement.
Recent Testimonials
Zebra Kasete
President, Chamber of Mines of Namibia
Zebra Kasete is the General Manager, Vice President and Managing Director at Dundee Precious Metals Tsumeb. He brings almost 30 years of mining and smelting experience to the operation, having held senior positions within the mining industry, serving both Rio Tinto and Rossing Uranium. He has extensive experience in the areas of production, processing, procurement, business and strategic development. Prior to joining DPM, Mr. Kasete was the Managing Director of Murowa Diamonds, Zimbabwe, and has held positions internationally including Namibia, Australia and the United States. Mr. Kasete is a metallurgist and holds a Master's in Business Administration from the University of Maastricht in the Netherlands. Mr. Kasete was appointed Vice President and Managing Director of DPM Tsumeb in February 2016.
Hilifa Mbako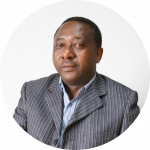 First Vice President, Chamber of Mines of Namibia
Hilifa Mbako was educated in England since 1983 where he read Business, Finance, Politics, Philosophy, Economics and Journalism. He worked in the United Kingdom and Mexico for a year before returning to Namibia in 1989. He joined the Namibian Broadcasting Corporation (NBC) in 1993 as the Head of Radio Services and was subsequently promoted to Senior Controller: News and Current Affairs. He oversaw the transition of the broadcasting services from the pre-independence era to the new NBC. He was appointed Group Manager of External and Corporate Affairs at Namdeb Diamond Corporation in 1997 and was appointed a member of the Executive Committee in 1999. He served as Chairman of the Oranjemund Town Management Company for three years, the fore-runner to a municipal town council now in place. In 2001 he was appointed as CEO of Allianz Insurance Namibia until the organization's merger with Santam in 2003 where he became General Manager. In 2006 he was appointed Senior Business Development Manager at Alexander Forbes Insurance. He returned to Namdeb briefly in 2007 as Group Manager Corporate Affairs to assist with a transformation process until 2009. In December 2009, he was offered the position of Country Manager at Orano Mining Namibia to prepare the establishment and development of the new uranium mine at Trekkopje. On 1 June 2013 he was appointed as Managing Director of Orano Mining Namibia, Executive Chairman of Orano Processing Namibia and Executive Chairman of the Erongo Desalination plant. Hilifa has a track record as an effective change manager, able to lead organisations through significant cultural transformations in rapidly changing external environments. He has the strong ability to work effectively with multiple stakeholders and has networking power in Namibia and beyond. In 1989 he led a team of Namibian NGOs tasked to seek partnerships with international aid agencies to establish a repatriation, resettlement and rehabilitation framework for Namibia before the first democratic elections. He held extensive negotiations in Geneva, Paris and Belgium on funds, logistics, protocols etc. These efforts led to the successful repatriation of exiles in time for the elections that led to Namibia's Independence in 1990.
Irvinne Simataa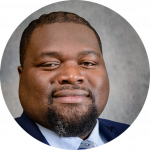 Second Vice President, Chamber of Mines of Namibia
Irvinne Simataa is an experienced mining executive and a registered Professional Engineer with a set of well-developed competencies and a diversified mineral commodities experience. He holds a Bachelor of Science degree in Mining Engineering from The University of the Witwatersrand in South Africa, a Senior Management Development Programme certificate from the Graduate School of Business at the University of Stellenbosch and further completed the Program for Management Excellence at the Gordon Institute of Business, University of Pretoria. He is currently reading for a Masters of Science in Engineering at The University of Witwatersrand. Irvinne Simataa is currently the General Manager and Director of Skorpion Zinc Mine and Refinery. He has occupied various technical and management roles in the mining industry in the last 13 years. Prior to his current role, he has held key roles such as mining manager, mine planning manager and vessel manager and has an excellent track record managing multi-disciplinary technical and management teams at major mining companies such as NAMDEB Diamond Corporation (Pty) Ltd, AngloGold Ashanti, Debmarine Namibia and now Skorpion Zinc. Given the increasing need to find cost effective techno-economical means of extracting mineral resources safely and sustainability, he brings innovation and robust thinking to the table with this prime objective in mind He continues to coach and mentor a number of young and upcoming engineers in the mining industry. He is passionate about competency development and innovation within mining as strategic levers to achieve a productivity step change