The Windhoek Central Hospital Mental Health Unit – Female Ward C was given a face lift with essential renovations and general maintenance repair work to dilapidated infrastructure, such as plumbing, electrical works, water and ceilings.
A visit to the facility, revealed that the female mental ward had no reliable electricity or hot water supply and some bathroom facilities were not in operation. This prompted Debmarine Namibia, through the Social Investment Fund, to sponsor renovation works to the facility in an effort to improve the basic sanitary conditions of the female patients and enhance positive wellbeing.
Renovations included electrical works and lights, replacement of taps, drainage plumbing works for the toilets, bathrooms and kitchen, installation of water regulators and ceiling repairs.
Hettie Maritz, the Occupational Therapist in the Mental Health Unit explained that Ward C was in need of structural renovations and appreciated the renovation work done.
Importance of the Mental Health Unit
Dr Frieda Kalenga, Acting Senior Medical Officer at Windhoek Central Hospital, highlighted the importance of the Mental Health Unit and the value it adds to society. She said the Mental Health Unit provides multidisciplinary in and outpatient care, seven days a week, and accommodates at least 22 patients. Psychiatrists, doctors, nurses, occupational therapists, social workers and psychologists take hands to monitor, evaluate, treat, educate and equip patients and their families.
"Ward C accommodates female patients with acute mental health issues. The Mental Health Unit provides support and treatments needed to aid patient's recovery. Mental illness is very often met with fear and misunderstanding, but it is something that effects us all. Mental health is the state of complete mental, physical and social wellbeing and not just the mere absence of disease. Mental illness or mental ill health, therefore, is a condition that affects a person's thinking, feeling or mood. In general, mental health problems affect one in every 10 young adults. It does not discriminate against age, race or gender".
Importance of Mental Health
She added that everyone has 'mental health' and this can be thought of in terms of how we feel about ourselves and the people around us, our ability to make and keep relationships and our ability to learn from others and to develop psychologically and emotionally. "Being mentally healthy is also about having the strength to overcome the difficulties and challenges we can all face at times in our lives to have confidence and self-esteem, to be able to take decisions and to believe in ourselves. Caring for the mind is just as important as caring for the body. The one cannot be healthy without the other".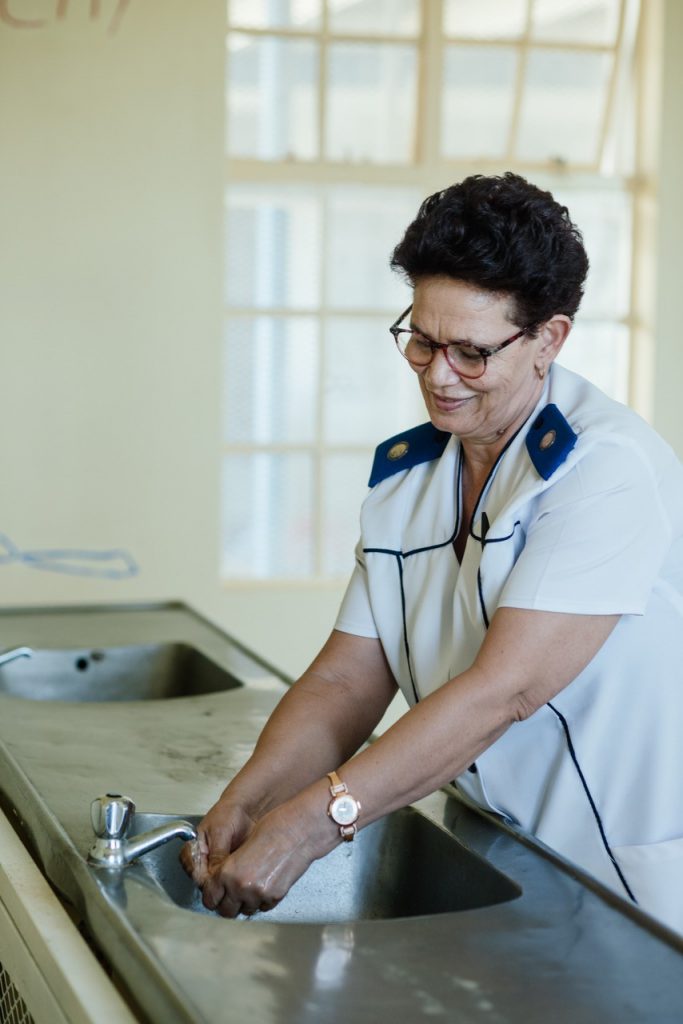 Debmarine Making a Difference
Senior Registered Nurse, Katrina Beukes stated that patients are openly expressing their gratitude towards the big changes brought about by the renovations that have improved the Ward C conditions, especially for the warm showers and light in their rooms. Moreover, the patients are in need of toiletries, musical equipment, such as radios and speakers to soothe the soul, board games and activities that stimulate their senses, and at times appreciate visits for social interaction outside the ward.