In these unprecedented times, Debmarine Namibia is taking bold steps to protect its employees as Covid-19 evolves. In recognizing that employees are the backbone of their business, Debrmarine has taken the utmost precaution to protect the health, safety and well-being of their workforce in line with Government directives and international best practice.
The main priority is to maintain the smooth running of operations while closely monitoring the COVID-19 situation.
In order to protect employees, the majority of whom are seagoing, office-based staff and contractors, the following protocols are in place;
Quarantine and isolation: this is a critical preventive measure in which all sea-going employees are subject to fourteen (14) days quarantine prior to commencing work,
Onboard quarantine initiative: employees are subject to quarantine if there is a suspected case onboard,
Social distancing protocols: All meetings take place virtuallyand office-based employees are divided into rotational working groups to reduce the number of people in the building at a given point in time and a no visitor policy is in place,
Screening and sanitizing: introducing daily temperature screenings at office premises and regular cleaning and disinfecting of surface areas,
Procurement of thermometers and masks for all employees (including masks for family members and onsite contractors), and
Introduction of travel restrictions in line with the Government travelling ban, among others.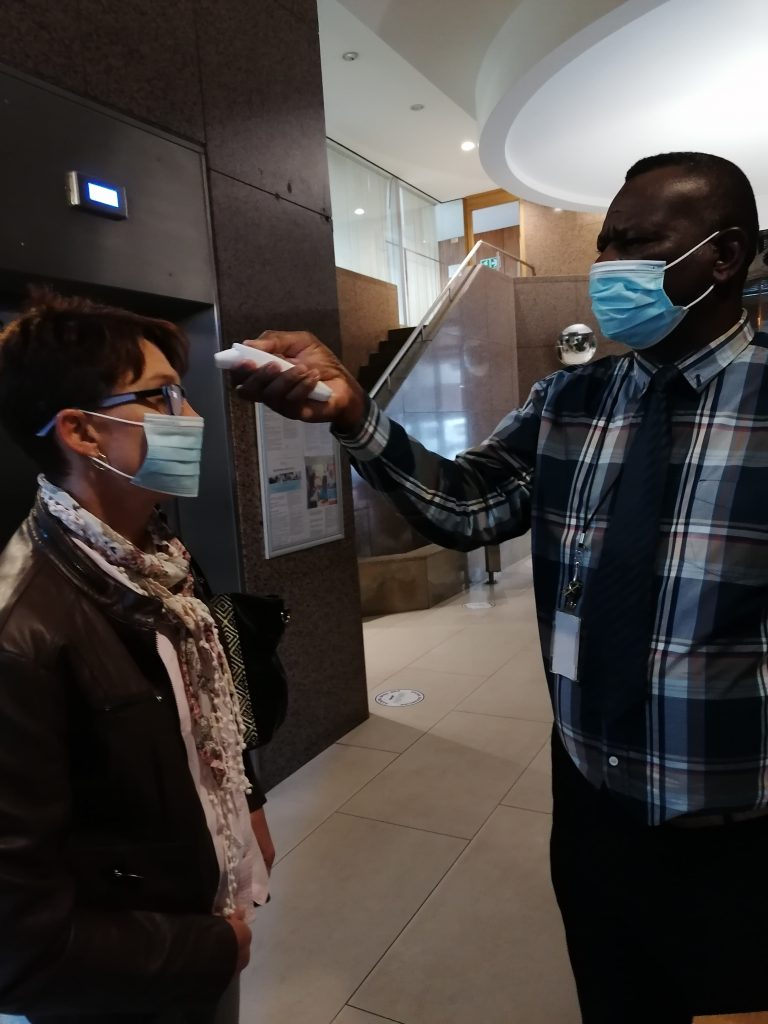 Covid-19 is not just a physical health issue, but has also placed immense stress on the mental wellbeing of people and families all over the world. Debmarine has thus put in place a robust mental health awareness and support programme, with qualified local health specialists in various regions of the country, to strengthen mental resilience and wellbeing of their employees.
Protecting communities
To support national efforts, the Company sponsored N$ 9.9million to Government, for the procurement of 25 ventilation machines, 25 vital sign monitors and Personal Protective Equipment for frontline personnel. Due to the high global demand for such equipment, the merchandise ordered in April 2020 finally arrived in July 2020 and was handed over by Debmarine Namibia.
Additionally, through the joint Debmarine-Namdeb Foundation and partnerships with local government, funds have been raised to support local health authorities and projects aimed at education and hygiene. This includes;
Financial support to the town of Lüderitz to set-up an ICU facility. Previously, there was no such facility and patients needing intensive care were flown to Windhoek,
Sewing materials and machines were donated to a community women's sewing programme who are now producing fabric masks for sale,
Debmarine Namibia employees pay it forward
While these are uncharted waters for everyone, the employees at Debmarine Namibia also understand the tremendous pressure the pandemic has put on those that are less fortunate and on Government.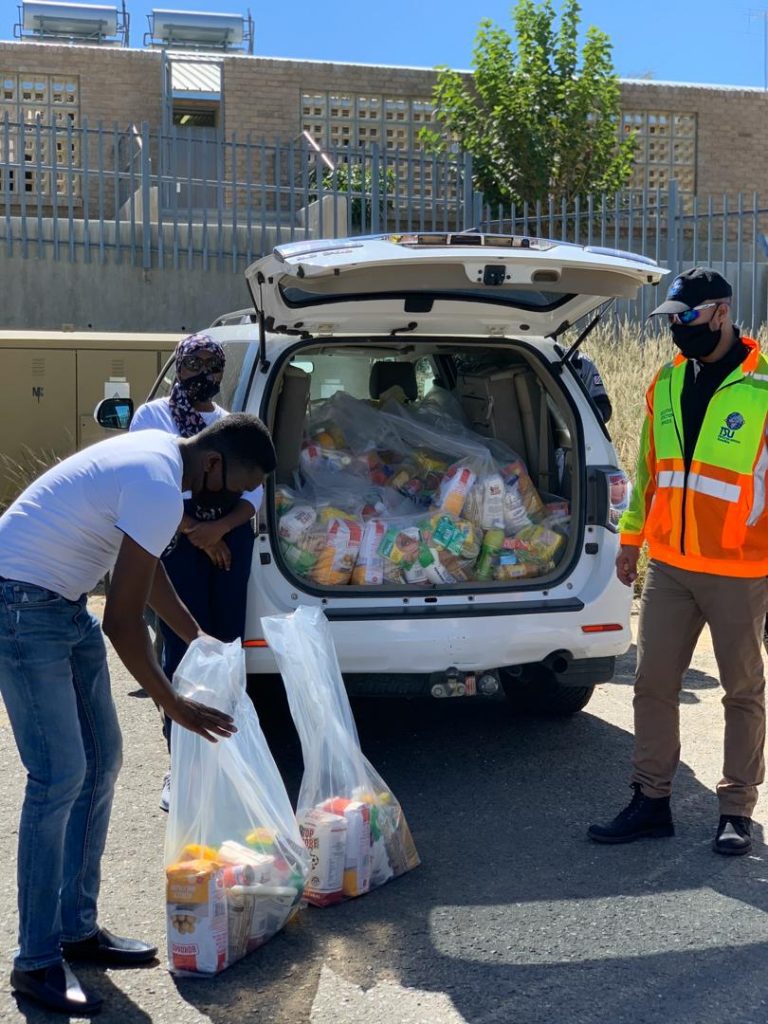 In a quest to touch lives, employees undertook to help and reach out to the less fortunate in their local communities. Funds were raised to purchase food parcels that fed hundreds of destitute families in Oranjemund, Okahandja and Windhoek informal settlements, as well as orphanages in the central, western and northern regions. The employees raised more than N$123,200.
More than 70 families in Otjomuise, 8ste Laan benefited from the charity drive through Cheerful Givers, a youth charity organisation which was started to provide struggling families with food in Windhoek's informal settlements.
Additional recipients stand to benefit in the coming weeks through CoFeed Namibia whereby monetary donations from Debmarine Namibia employees will be used to buy bulk supplies. The funds will be coordinated and paid directly to various participating retailers and CoFeed will distribute to the needy.
More families benefited through CoFeed Namibia, a citizen-driven project whose purpose is to mobilise food supplies and other necessities for distribution to the vulnerable within our communities that have been severely impacted by the Covid-19 pandemic.
The Debmarine workforce are glad to be helping in this great time of need.
Content Contributed by Debmarine Namibia