Debmarine Namibia's latest additional mining vessel, which is under construction in Romania, is expected to be ready for its pilot ocean launch at the end of November 2020 at the Damen Mangalia Shipyard.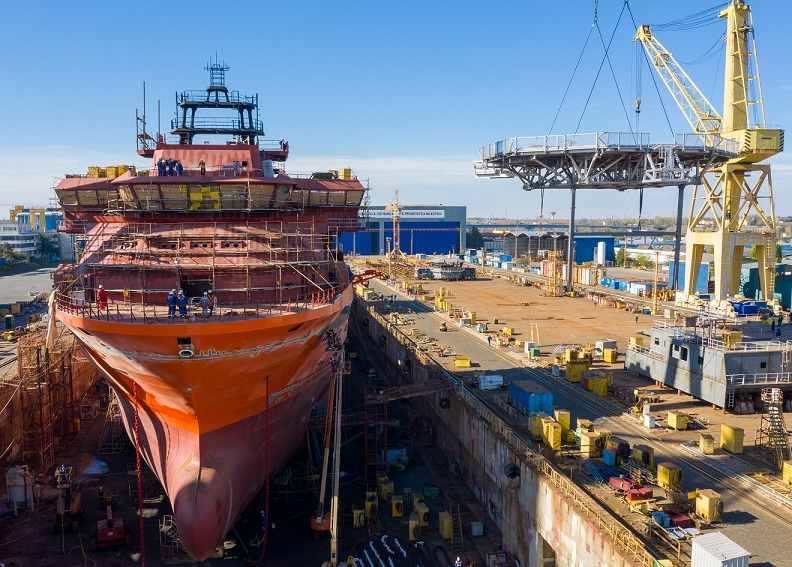 The AMV3 vessel project execution is powering ahead despite Covid-19 and the shipyard has demonstrated remarkable resilience. As a company that prides itself on safety, the project management team developed and implemented a COVID-19 response plan and special care has been taken to mitigate safety and health risks of the project employees.
The project is progressing well on all performance metrics and is still forecast to complete on time and within budget. The vessel is nearing construction completion, with its maiden voyage scheduled early in 2021. The vessel will first sail to Cape Town, South Africa, to be fitted with the mission equipment, before it sails to Namibian waters to commence operations.
The N$7 billion vessel is expected to create more than 161 new jobs and contribute an additional 500,000 carats annually to Debmarine Namibia's production, an increase of approximately 35 % on current production.
Upon completion, this will be the seventh vessel in Debmarine Namibia's fleet. The Company currently owns, manages and maintains five diamond recovery vessels, and one exploration and sampling vessel, the MV SS Nujoma. The recovery vessels are: MV Mafuta, MV Grand Banks, MV Debmar Pacific, MV Debmar Atlantic and MV !Gariep, all operating in the Atlantic 1 mining licence area. The new vessel will be the biggest in the Debmarine Namibia fleet and the largest diamond mining vessel in the world.