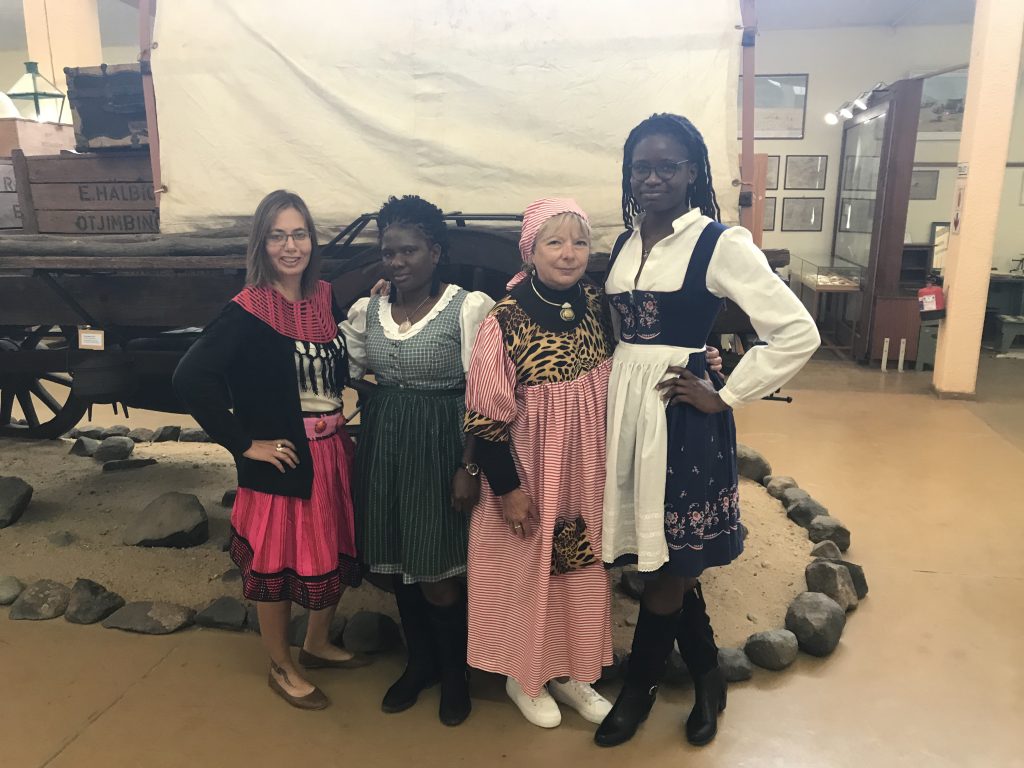 Staff members of the Namibian Uranium Institute participated in this year's Heritage Week competition organized by the Scientific Society Swakpmund. The theme of the Heritage Week was "Fashion – the thread that binds us together" and the public was invited to send photos of people wearing traditional attire.
At the Namibian Uranium Institute, cultural diversity is used to build a strong team by learning from one another's cultures. The idea developed that this could be well depicted by exchanging traditional attire, and a photo was taken of the Oshiwambo speaking staff wearing German Dirndls, with the German speaking staff wearing Oshiwambo dresses in the true spirit of Unity in Diversity.
Much to their delight, the Namibian Uranium Institute team was selected to be among the 7 finalists, selected from hundreds of entries.
Contributed by NUA